As you may be aware, the Armed Forces Day National Event for 2020 has been postponed, which is entirely appropriate given the current situation.

However we have still been working on securing and waterproofing the work that over a thousand local residents participated in making; to ensure that all of you who have contributed so far will get the opportunity to see your work shared with the wider world when the time is right. We will post further updates once we have a full understanding of how the event may progress in the future.



Keep safe out there; look out for each other; and we hope to be working with you all again soon.
The Making of the Young People's Red Arrows
Behind the Scenes of the Naval Warfare at Peasholm Park
'The Young Soldier' - a community sculpture
To mark the 75th anniversary of VE Day in Scarborough, we're showing a preview of a large scale sculpture called 'The Young Soldier'. He is almost exactly double the size of a tall adult, and has been created following hours of careful planning, preparation and collaborative work involving people of different generations.

For those of you familiar with Scarborough, he is built to exactly the same scale as 'Freddie Gilroy and the Belsen Stragglers' by Ray Lonsdale, that sits in the town's north bay - one of the many inspirations for us when developing this piece.

As much as we would love to share the work of everyone involved with you in public that isn't possible at the moment, so here is a short video preview and images of the sculpture

Please remember to turn on your sound if you'd like to hear the narration.
'The Young Soldier' depicts a serviceman from the 1940s. He is a tribute to all the remarkable individuals; men and women who served in the Second World War; and is a reflection on the life changing experiences that those serving their country in all sorts of different ways have, and still do undergo on a daily basis.

Animated Objects worked with local residents and groups from across the Borough of Scarborough to create the figure using completely recyclable materials: in libraries; market halls; community centres and galleries. He is almost 3 metres tall even in his seated position, and took weeks to complete.

The process of designing the larger than life figure began in the autumn, with fabrication at community workshops beginning in January. These sessions took place across the borough in different locations, and continued until just a week before lockdown.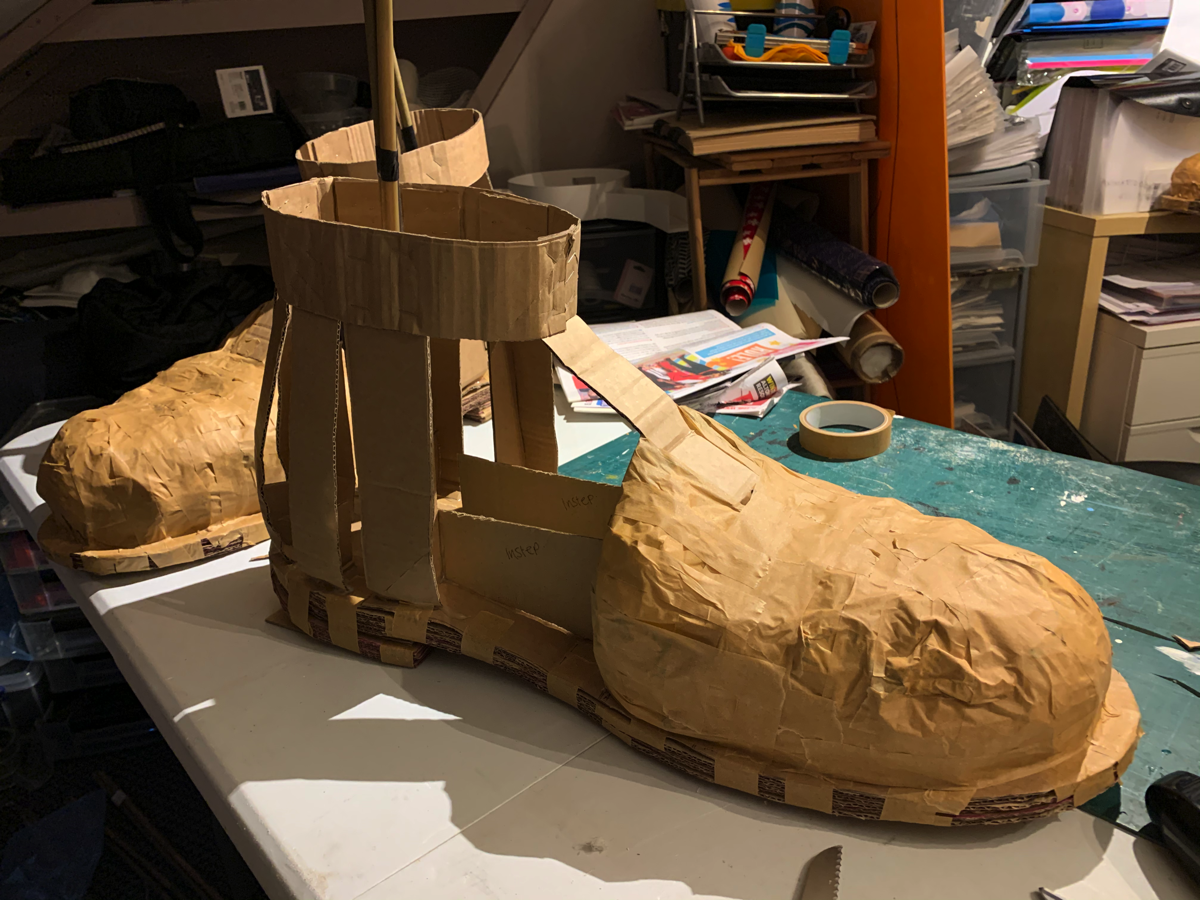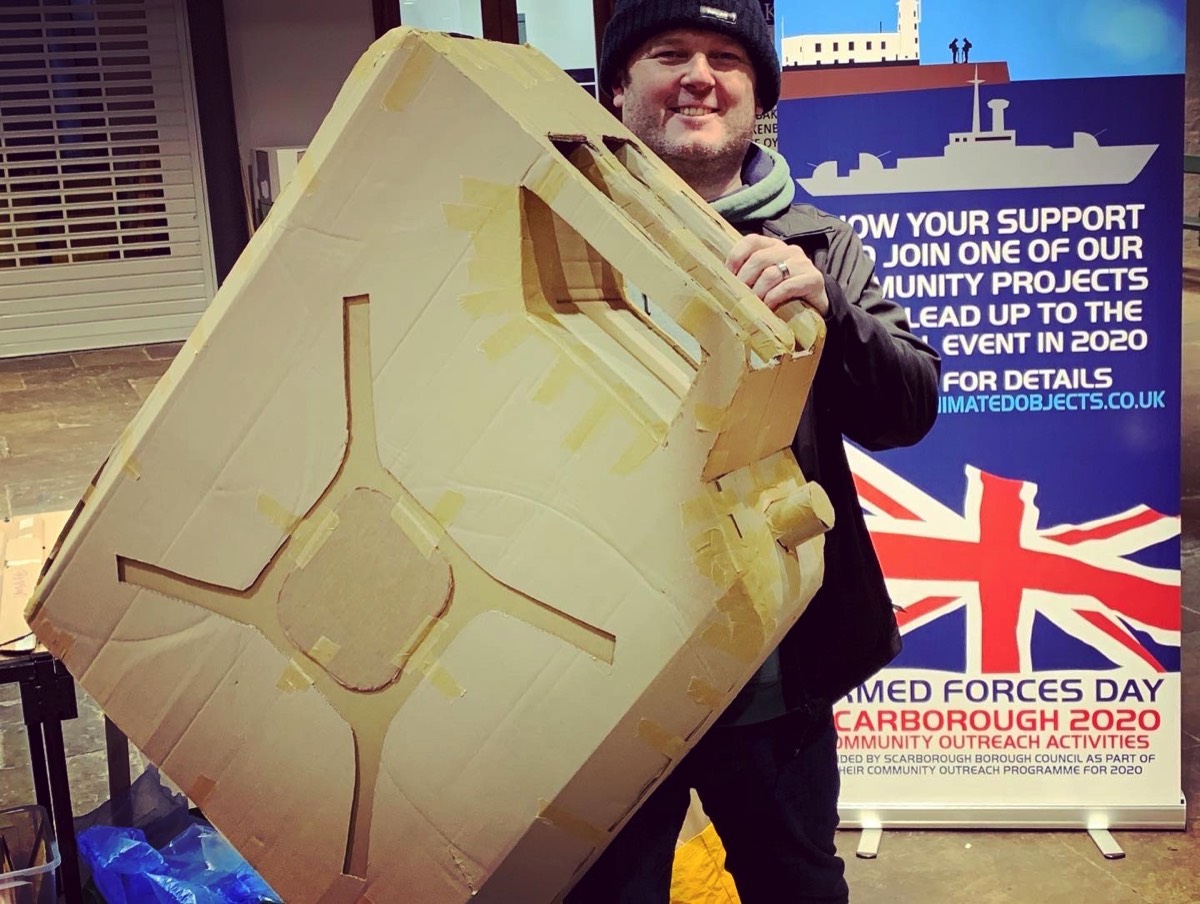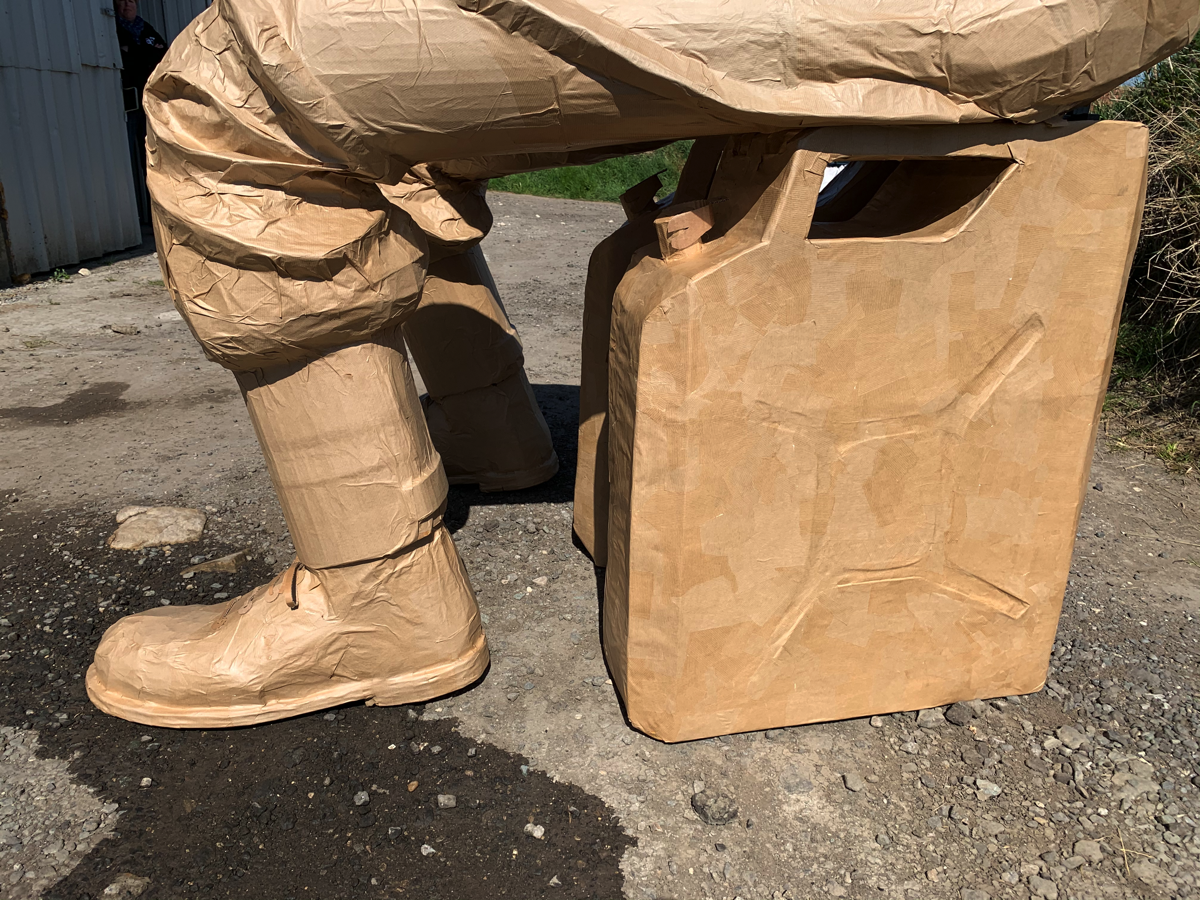 I've had such a wonderful time. You've made my year!
Margaret, workshop participant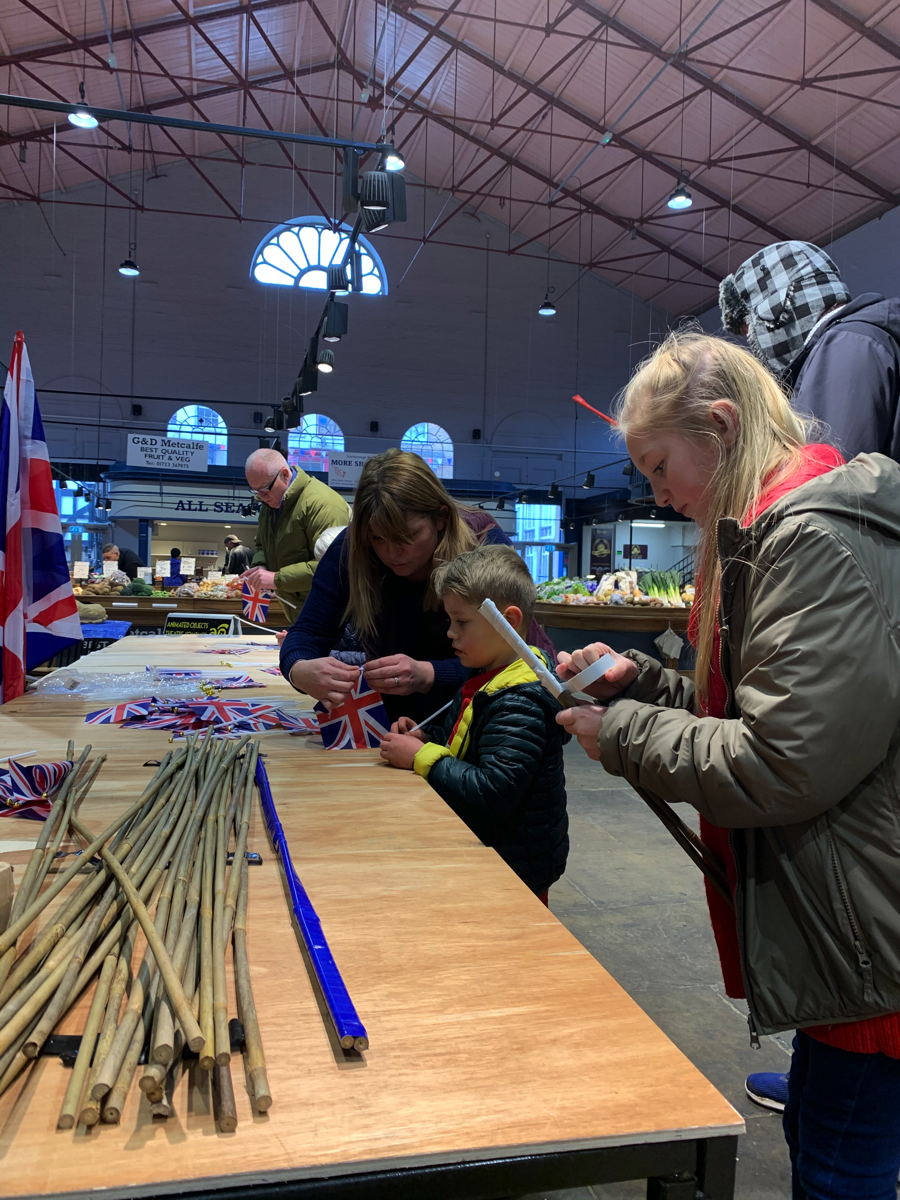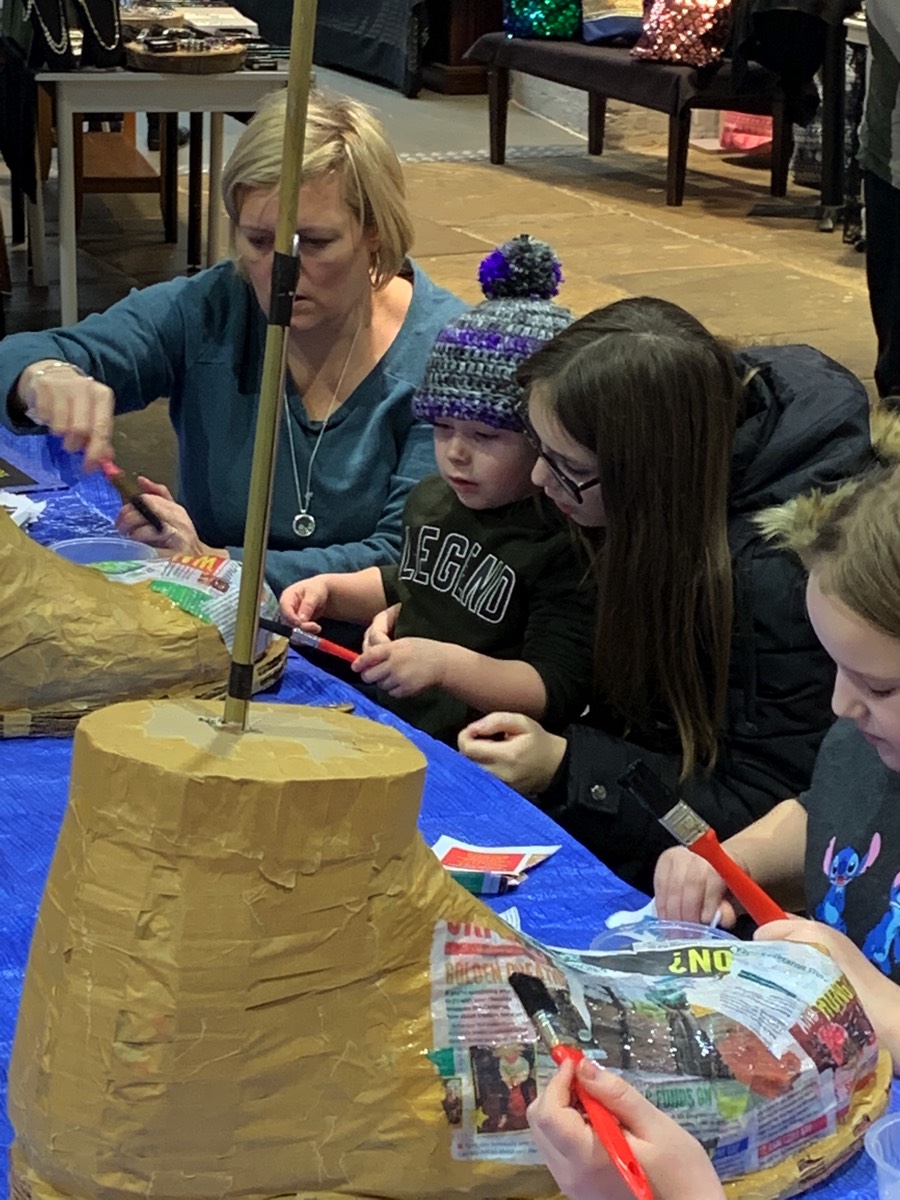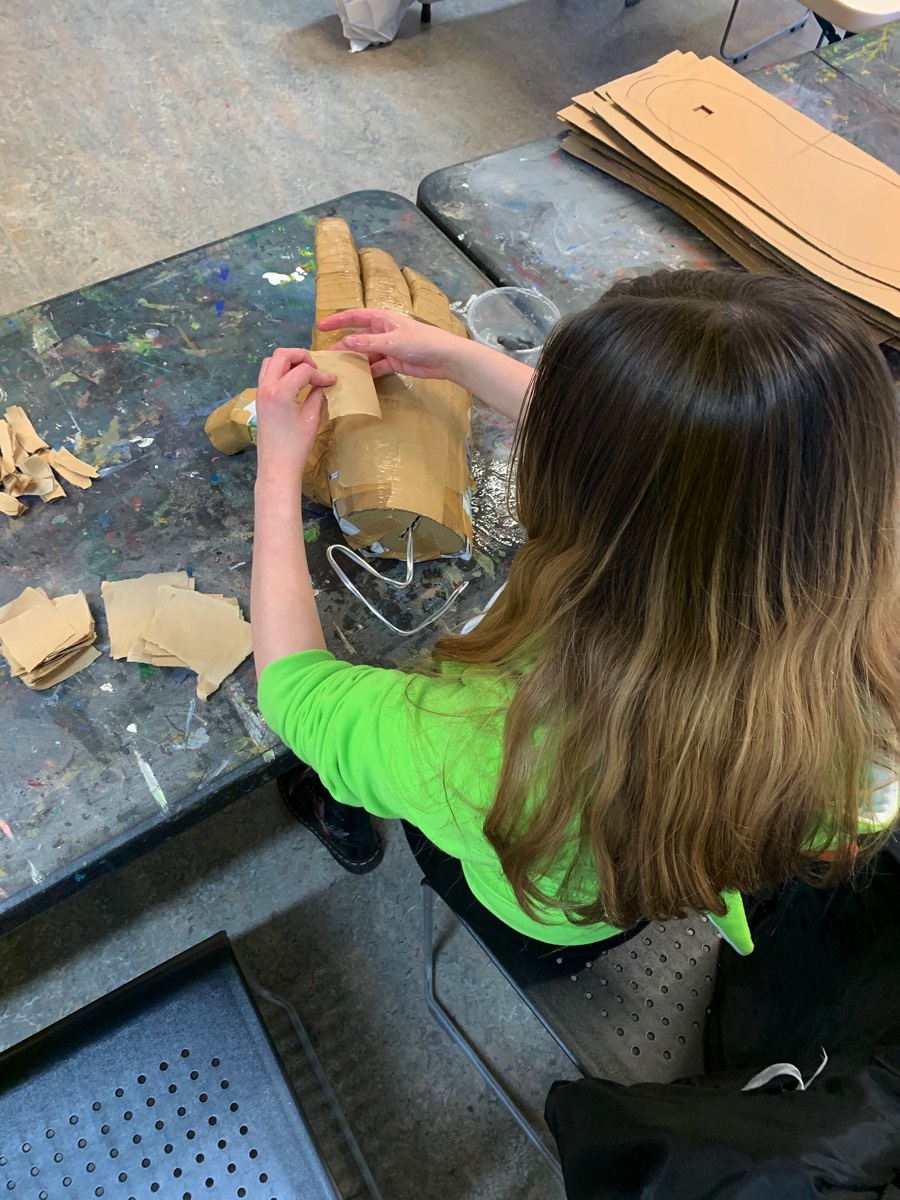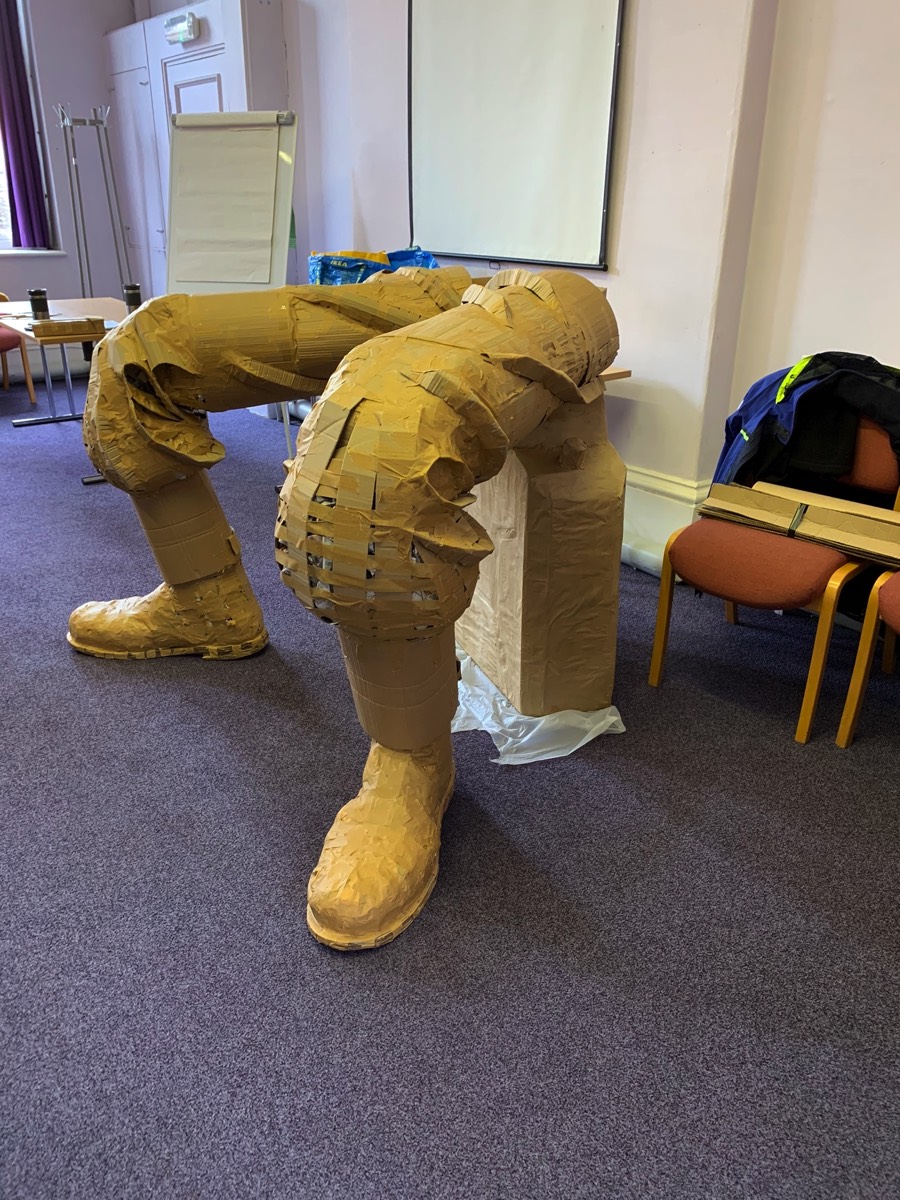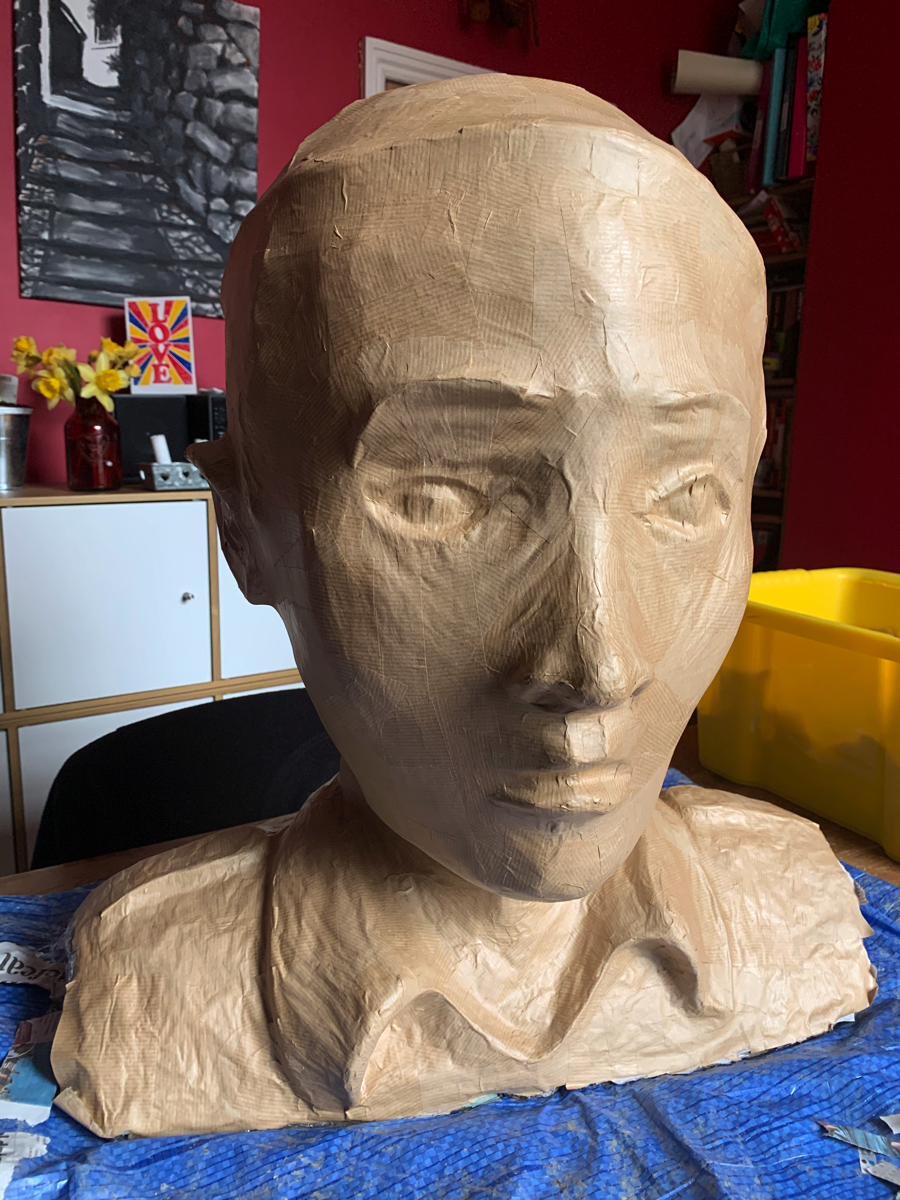 What a fantastic effort, and I know everyone loved taking part.
H French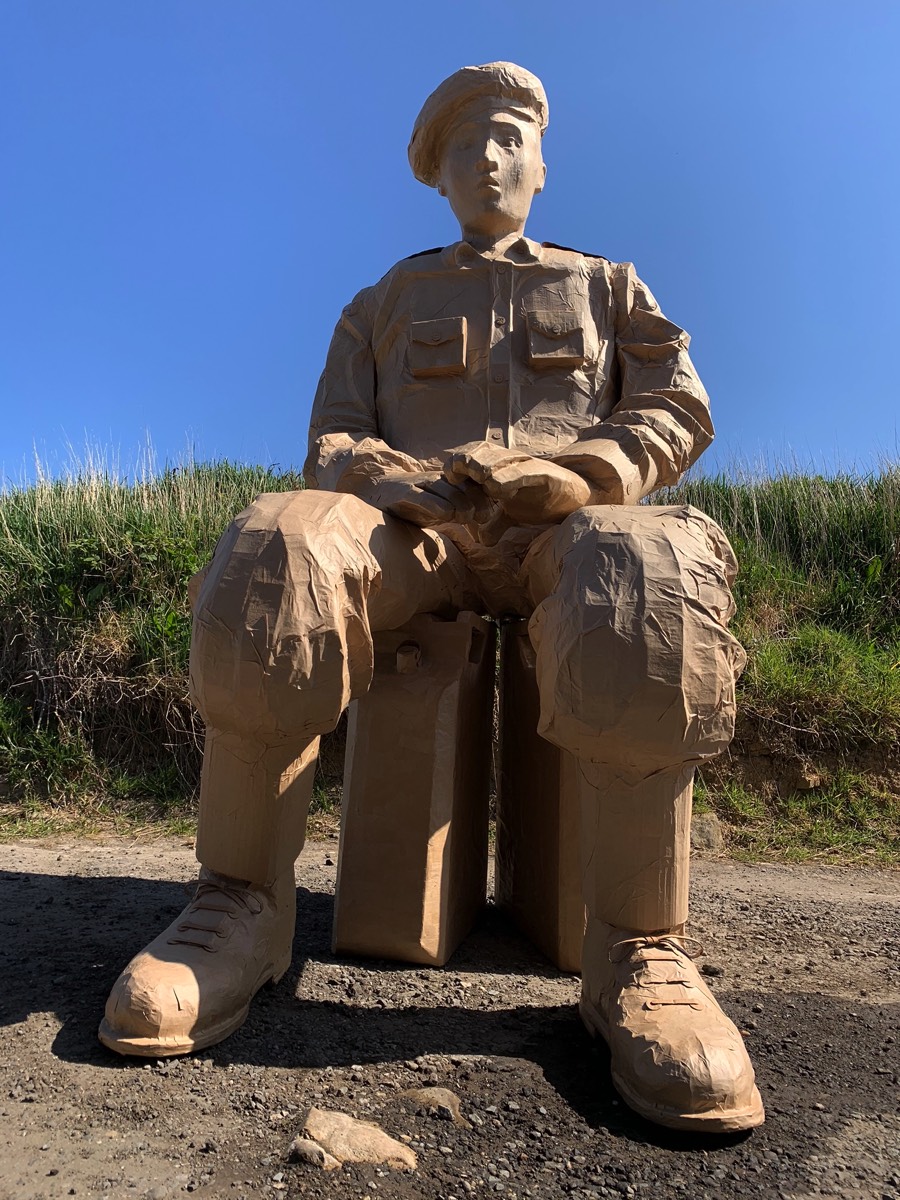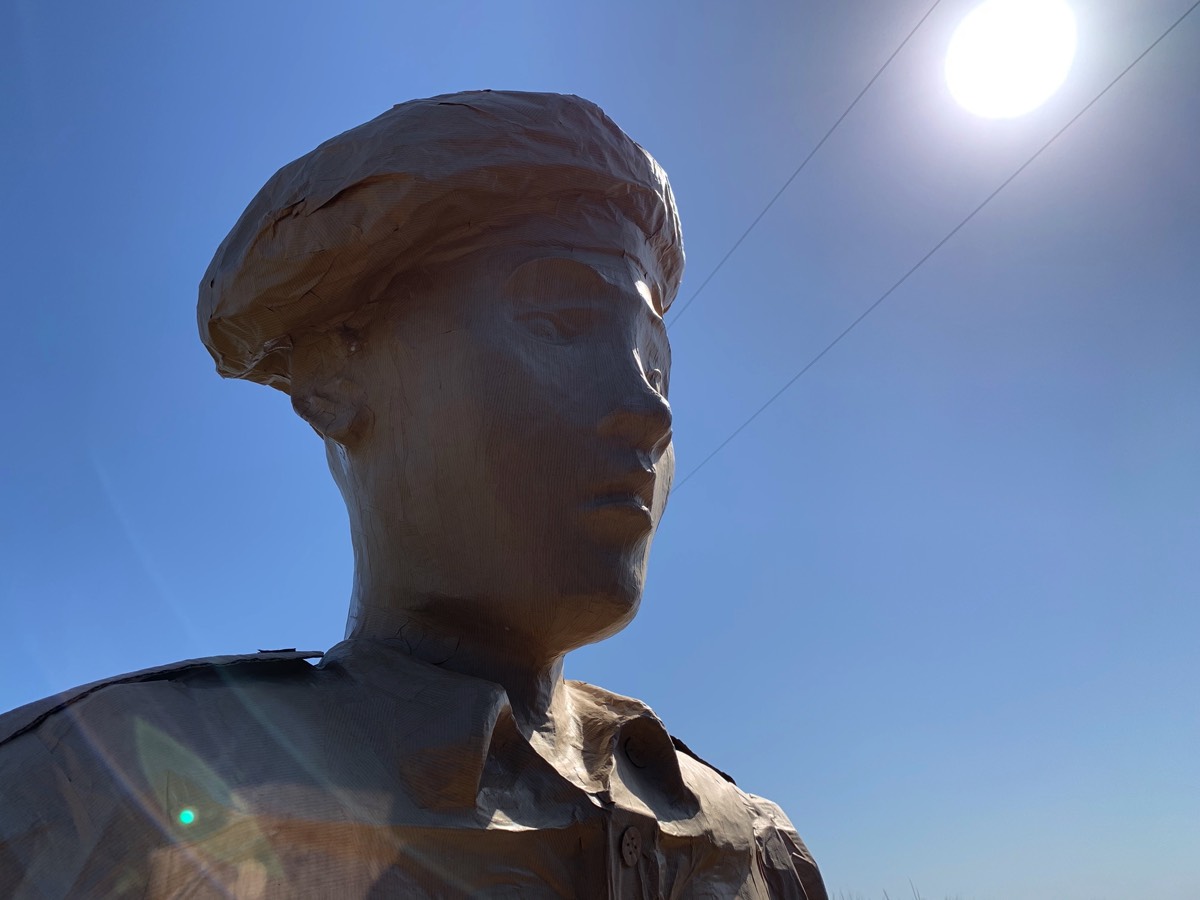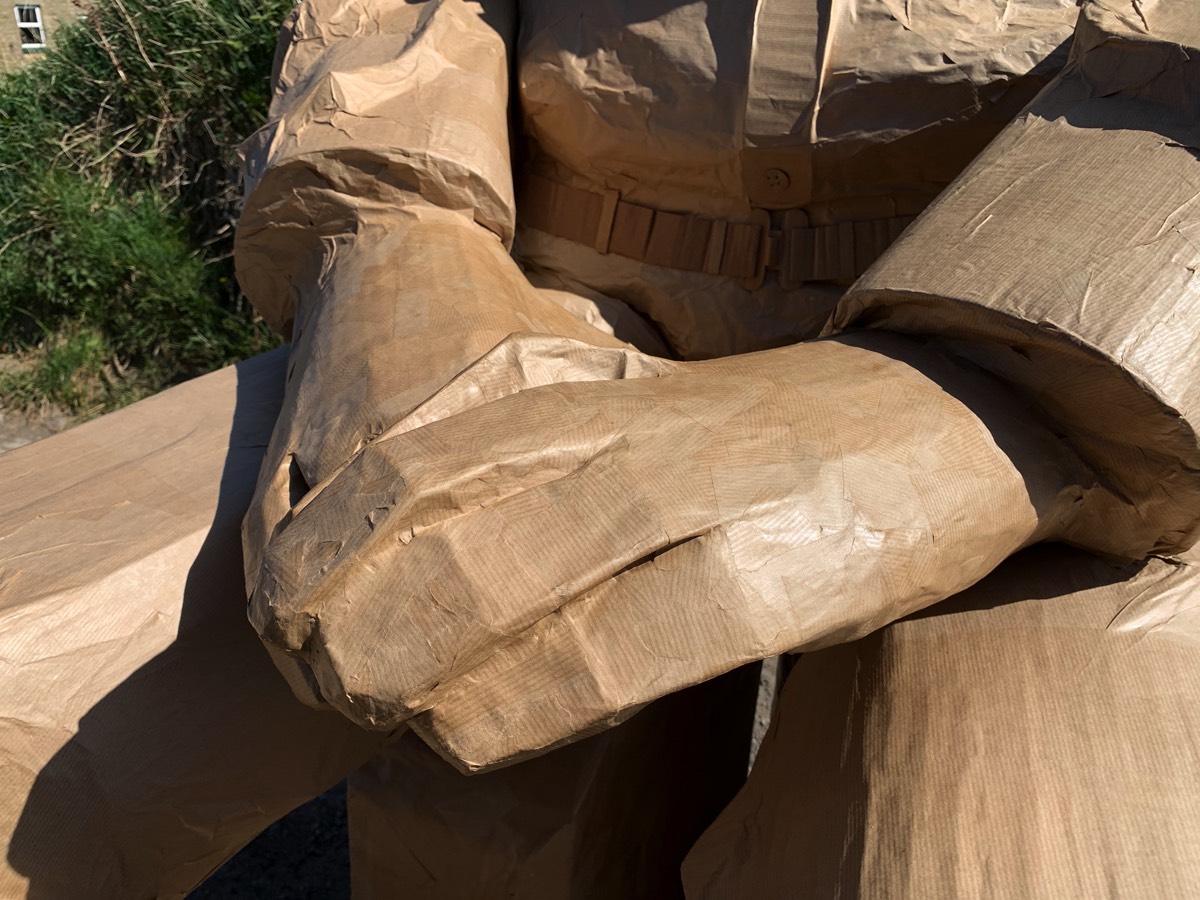 'The Young Soldier' is the first in a series of large sculptures that we have been creating with the community for Scarborough Borough Council in the lead up to the Armed Forces Day National Event, which has currently been postponed. He will eventually be displayed in public at an event when it is appropriate and safe to do so.
If you would like to get involved with any of our future projects please
contact us
, or visit our social media feeds at the bottom of this page.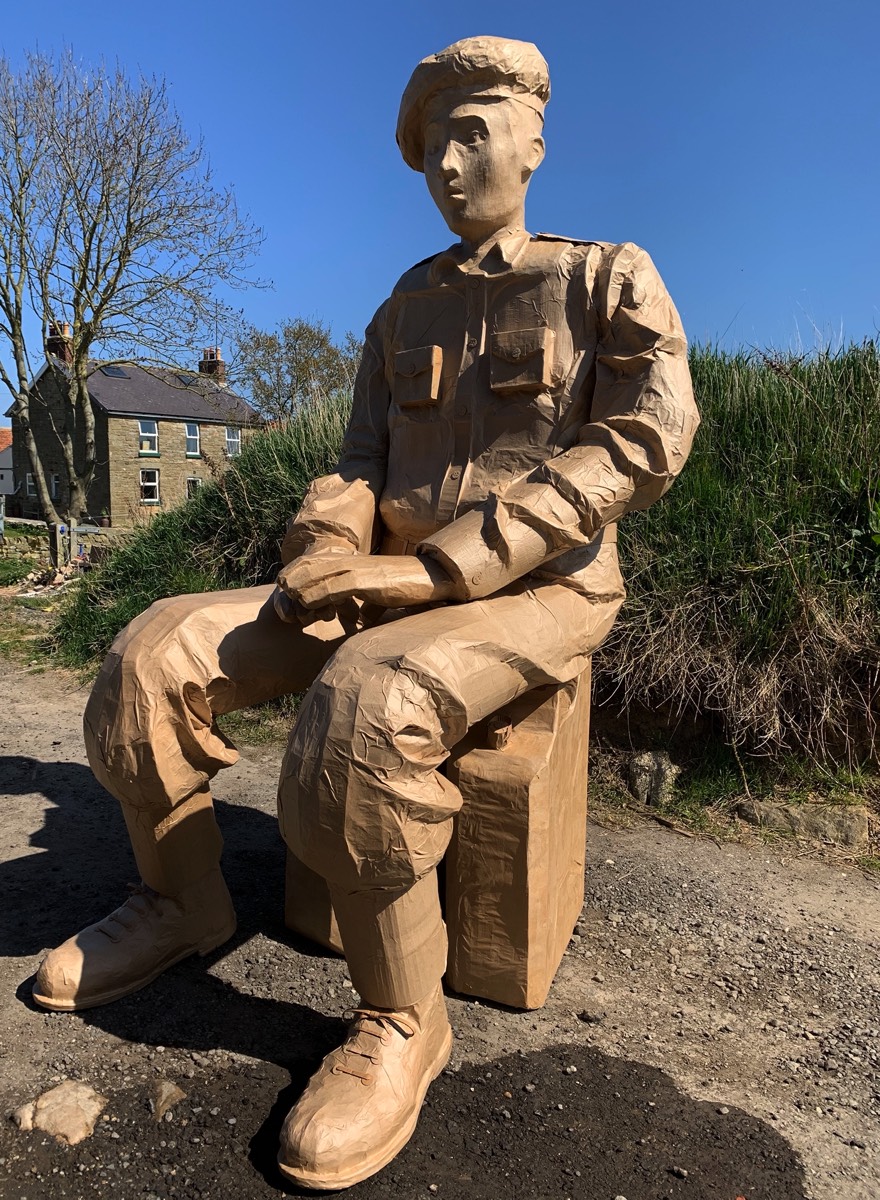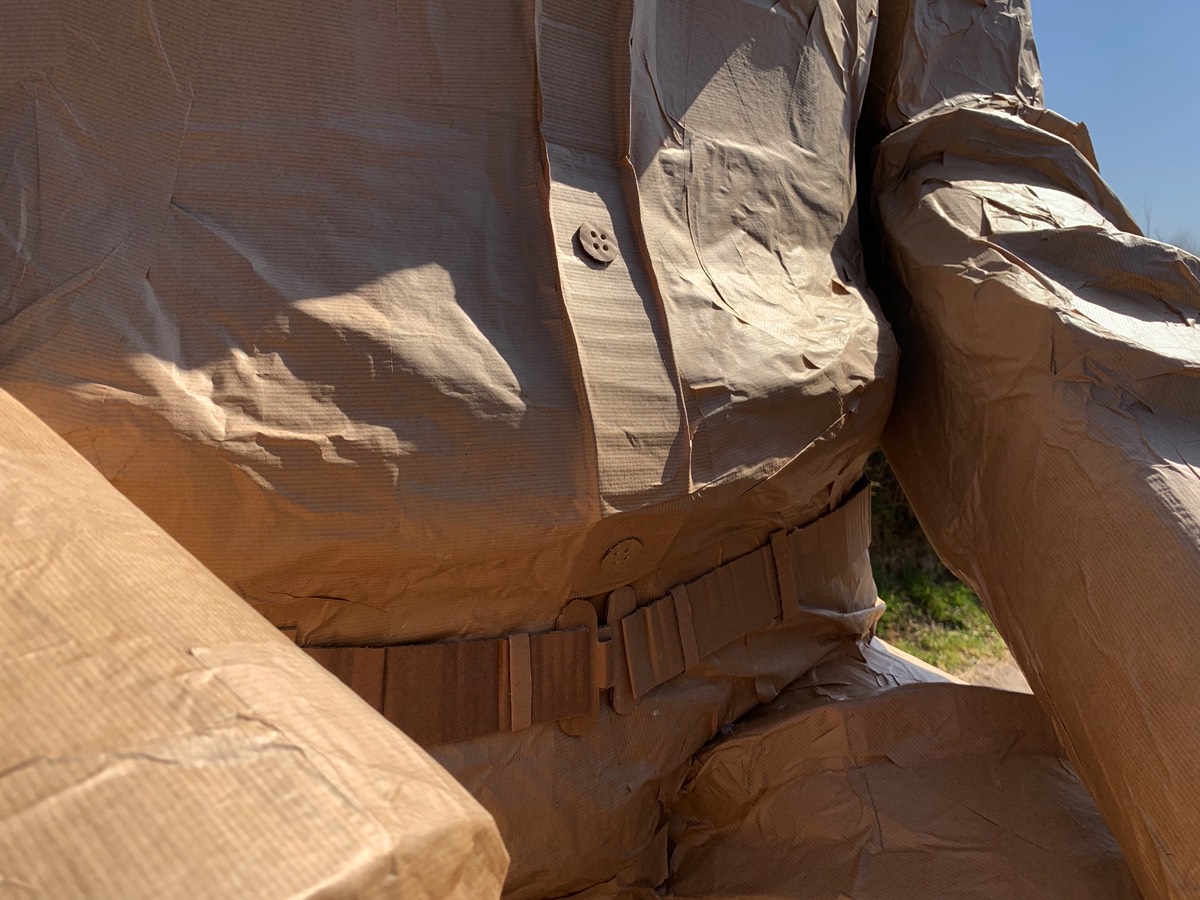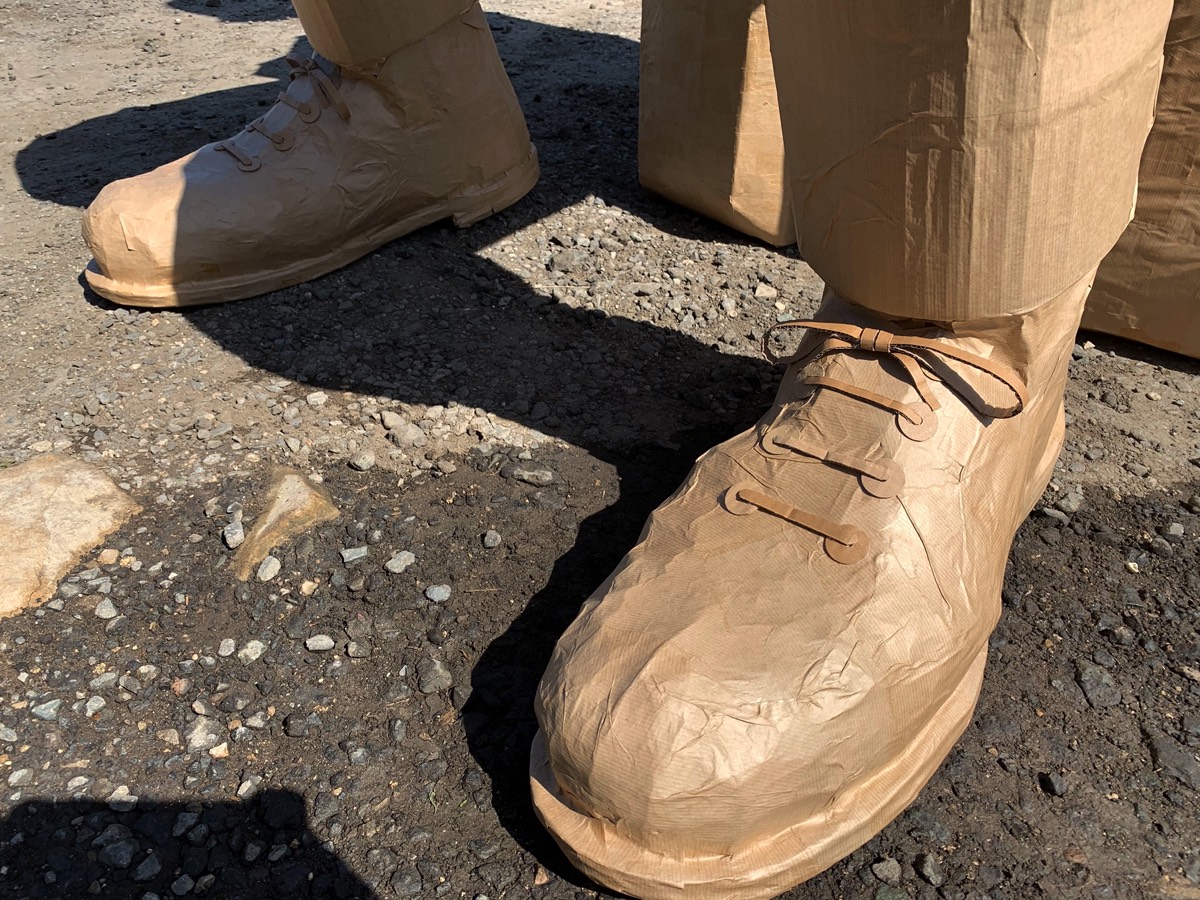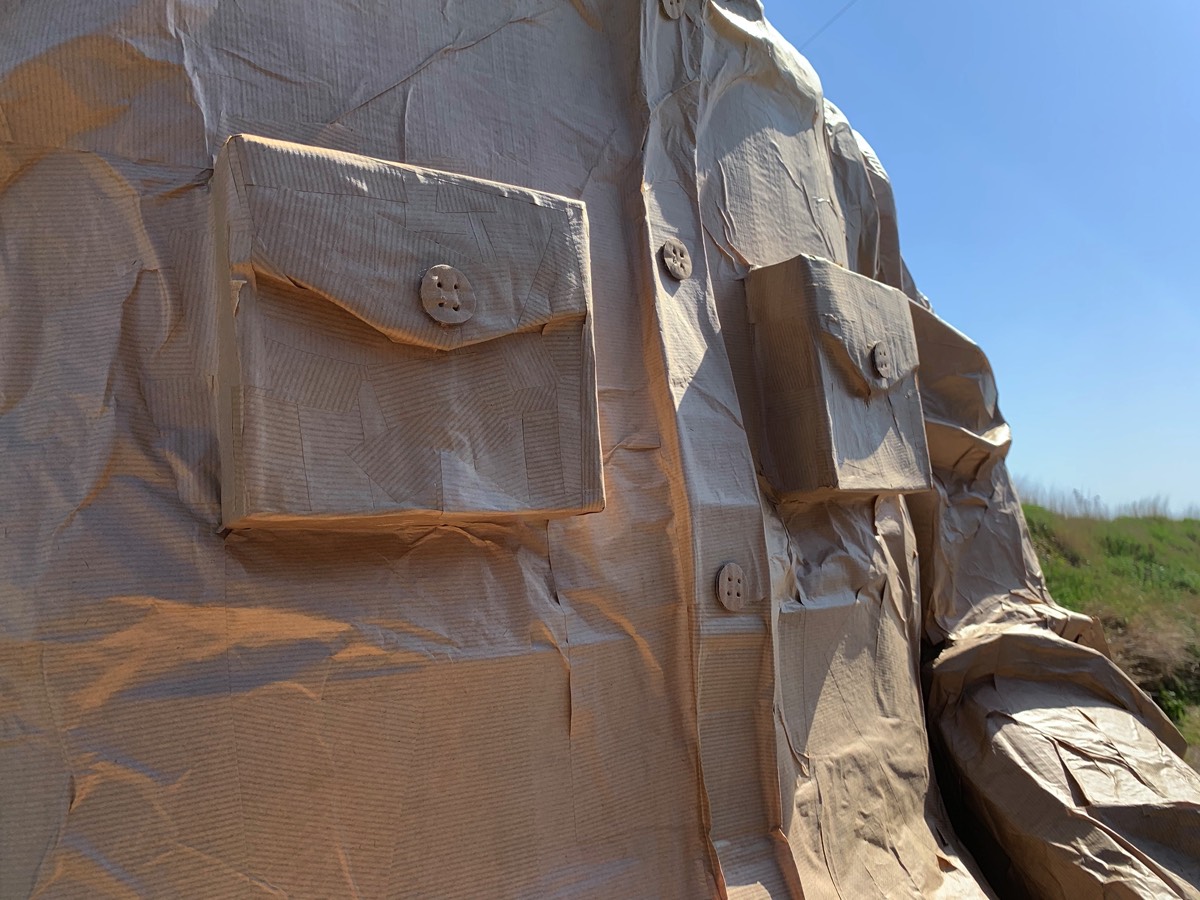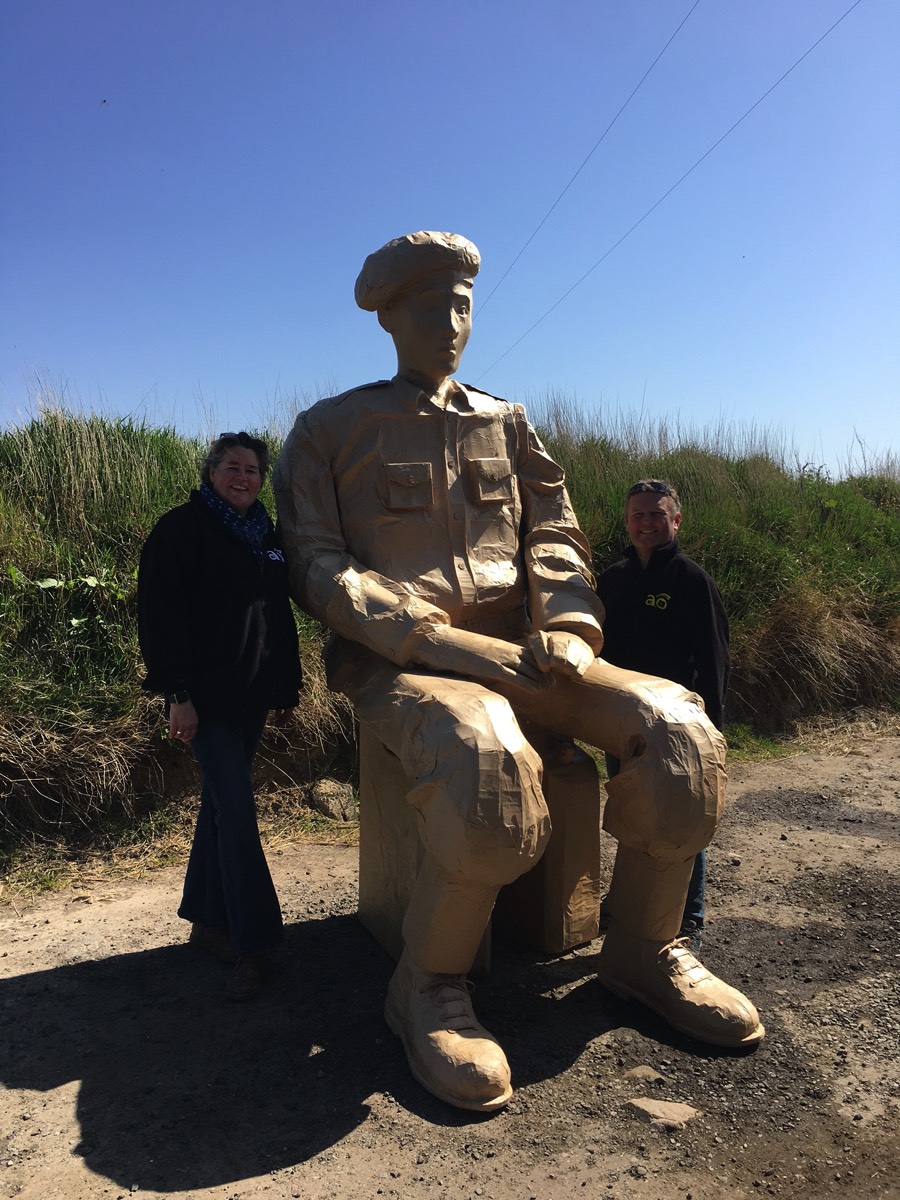 And if you're looking for ideas for the kids to try, why not have a look at some of our online video activities. Here's an example. Follow us on Facebook or instagram to see a new activity every day until schools reopen!